What to do in Faro
Faro has a very different atmosphere from the busy and hectic resort towns of the Algarve. The city is very scenic, especially within the old walled town and area surrounding the marina. You will find more historic monuments and buildings than in most other towns in the Algarve along with a pleasant shopping zone lined with stores and open-air cafes.
Faro's gastronomy is as rich and varied as its landscape, with modern restaurants and cafés alongside old "tascas" serving local wines by the glass accompanied by a series of ocean-inspired tapas - the variety and abundance of fresh fish in the region is remarkable.
Being located on the edge of the Ria Formosa national park, a series of saltwater lagoons and mudflats that are a haven for migratory birds and wildlife, Faro is a great destination for birdwatching, water sports and nature lovers. Faro Island beach is one of the peninsulas in this ecosystem. Also, there are seafaris for dolphin watching, departing just an hour away from Faro.
Within the Ria Formosa national park are the three sandbar islets, Ilha Deserta, Ilha da Armona e Ilha da Culatra where you will find some of the best beaches in the Algarve. But there is a impressive variety of options along the coastline: from the most popular (Vilamoura, Quarteira, Albufeira, Praia da Rocha, Praia da Marinha and Sagres) to the lesser-known jewels (Cacela Velha, Ponta da Piedade, Galé, Benagil and Carvoeiro). Waterparks, like Slide & Splash, Aquashow and Aqualand are also an attraction of the region.
Also, Faro is only a short distance from the worldwide famous golf courses of the Algarve.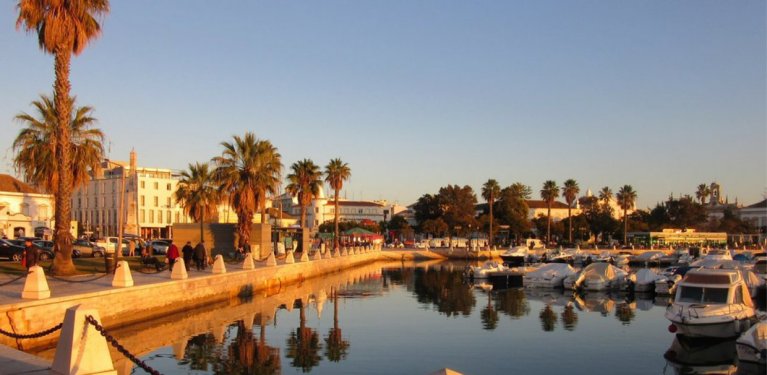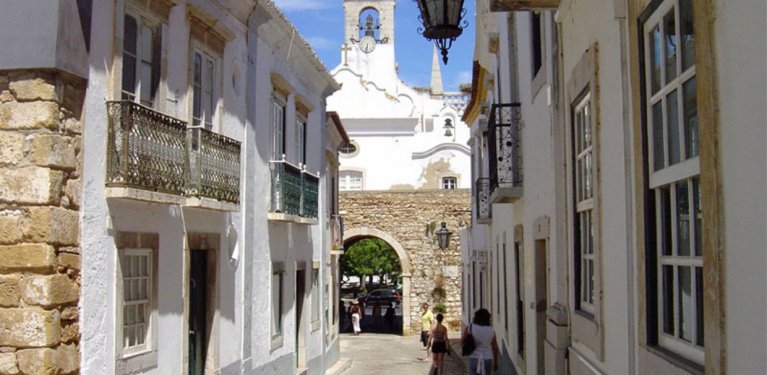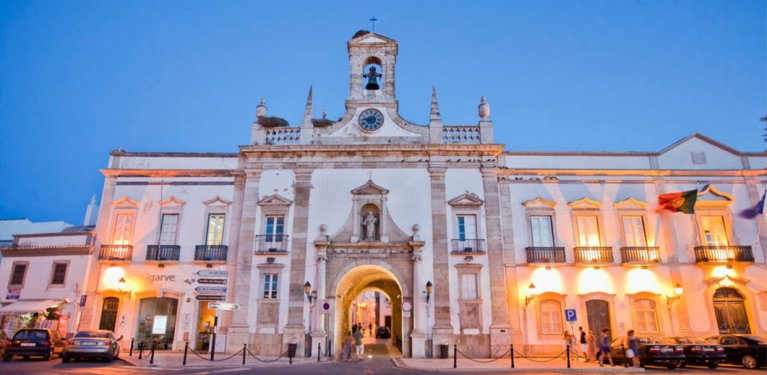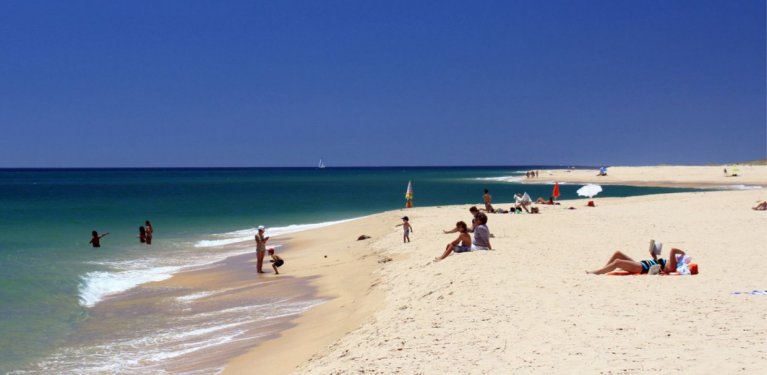 Student Testimonials.
What our students say. Testimonials from around the world!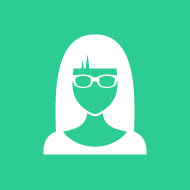 Jillian Jaclyn Waechter
Switzerland
Cial school is perfect if you want to surf and learn Portuguese.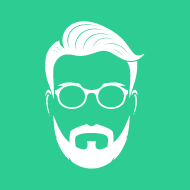 John Still
United Kingdom
The lessons were interesting, informative and well structured. I feel that I made good progress in a short time.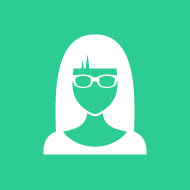 Johanna Behrens
Germany
The course had a very good quality, very fast progress and the teacher answered all the students' questions.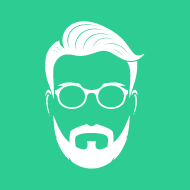 Simon Einstein
Switzerland
I was very pleasantly surprised. Great teaching method. I was happy that the teacher spoke only Portuguese with the class.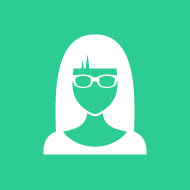 Anne-Marie Parent
Canada
Both of my teachers were not only highly qualified but also very nice and interesting. I would recommend the school and the teachers to friends and colleagues.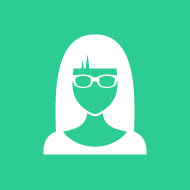 Mackenzie Cooly
United States
Best language course I have ever taken. Hermínia is kind, generous, intense and an absolutely excellent teacher!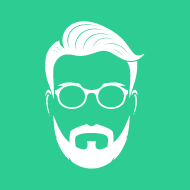 Braden Reynolds
United States
Very professional. Janaina is a great teacher. I also learned a lot during the outings and walks with Miguel.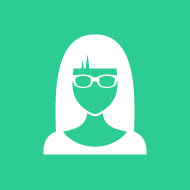 Ester Gutiérrez Ruiz
Colombia
Very good, I enjoyed the lessons with Madalena. I hope to come back and will recommend you to my friends. Thank you!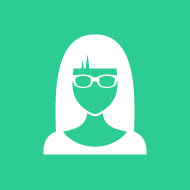 Ruri Takahashi
Japan
Learning here was a lot of fun!! All teachers are great and very nice. Thank you!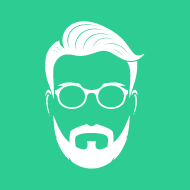 José-António Femenía
Spain
It is always a pleasure to be back in CIAL!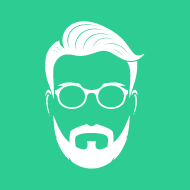 Zachary Stoebner
United States
I very much enjoyed the school, the classes and the experiences. I couldn't ask for more: it was the best part of being here.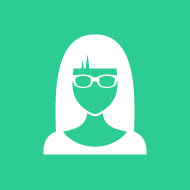 Mildred Mbira
Kenya
I liked the way the professors were teaching and the students learn very actively. I came at zero level and now I am leaving knowing a lot of Portuguese.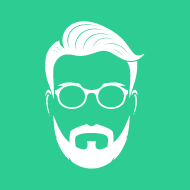 Ian McKelvy
United Kingdom
I would definitely recommend CIAL and will return soon, I hope. You successfully mix learning with fun – which is so important.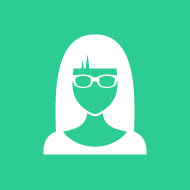 Isabel Baldwin
United Kingdom
The school has really helped me improve and dramatically increased my confidence to speak Portuguese.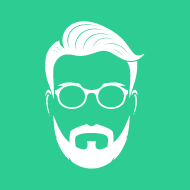 Juan José Gonzalez
Colombia
It is great, you can do sports in Lisbon, go surfing with Cial and join cultural activities.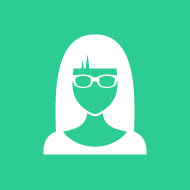 Nina Hochstrasser
Switzerland
I really like it that we are in small groups, there aren't many people in each group. This is very good to learn, to be able to speak a lot and learn the language even better.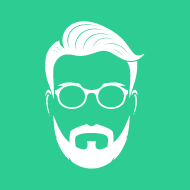 Pedro Quintero Gonzalez
Colombia
There are people from all over the world, from many different nationalities.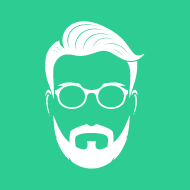 Ben Borowiecki
United Kingdom
Thank you CIAL for a wonderful experience! I made some of my best friends at CIAL and learnt a huge amount in a short time.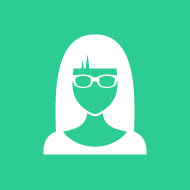 Christina Schoepe
Germany
There are very good teachers. Teaching is of a high level. I come back every year.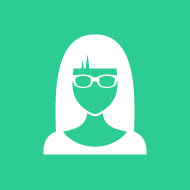 Federica Zeppieri
Italy
EVERYONE is extremely professional and nice! They not only teach the Language, but also provide useful information about the cultural life in Lisbon.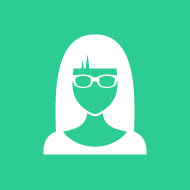 Valentina Zabolotniaia
Russian Federation
Great language school, top professionals! I totally recommend it.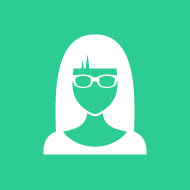 Daisuke Ishii
Japan
At Cial there is a good environment to learn Portuguese.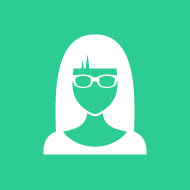 Camilla Kinderlöv
Sweden
High quality on everything. Really good teachers overall. Highly Recommend!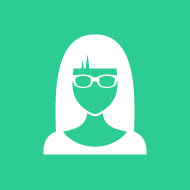 Janina Sild
Estonia
It was a very nice experience! Even in one week I got the basics. We talked a lot, which was good.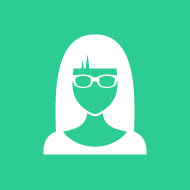 Maria Cristina Manitta
Italy
I really enjoyed everything and also want to thank the teachers for their help!